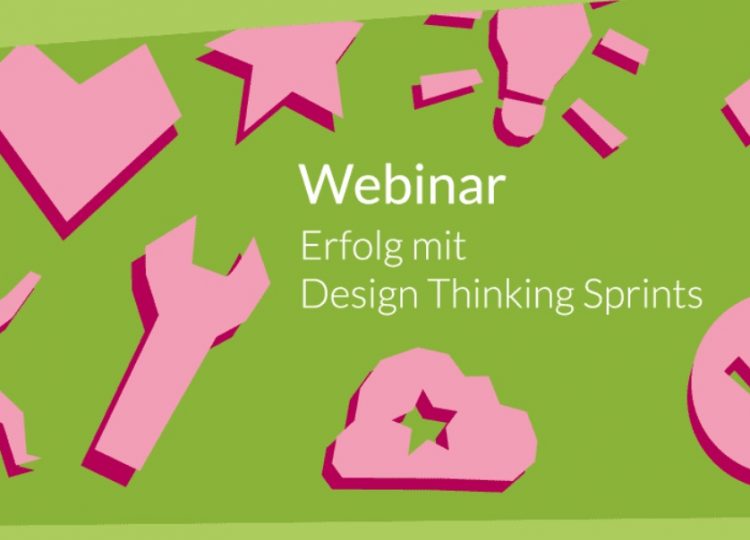 Webinar: Erfolg mit Design Thinking Sprints
In Conferences, Publication, Tools
Wir bei Point Blank sind überzeugt davon: Design Thinking ist eine großartige Idee! Jedoch erleben wir auch, dass sich der idealtypische Design Thinking Prozess oft schwer mit dem Unternehmensalltag verbinden lässt: In dem doch recht zeitaufwendigen Prozess nimmt die anfängliche Begeisterung langsam ab, Termine werden immer wieder verschoben, interne Stakeholder haben plötzlich andere Prioritäten…
Kommt Ihnen das auch bekannt vor? Doch: Was wäre, wenn wir Design Thinking auf Sprintformat komprimieren? Erfahren Sie, wie Sie mit Design Thinking Sprints in nur 3 Tagen forschungsgestützte kundenzentrierte Ideen entwickeln und validieren können. Nutzen Sie die Vorteile der Design Thinking Methode und entwicklen Sie kundenzentrierte Ideen, die im Unternehmen weiterleben.
Wie das geht erfahren Sie von Christoph Welter (Consumer) und Johanna Glaser (Healthcare) in der Aufzeichnung unseres Webinars!

Back in April, when the global lockdown experience was still new and strange to everyone, we collectively and individually saw…

Bereits zu Beginn der Corona Krise und des allgemeinen Kontaktverbots entstanden Studien, die sich mit den großen gesellschaftspolitischen Herausforderungen beschäftigten.

Für das aktuelle Online Special FMCG & Handel von planung & analyse hat unser Senior Research Consultant, Fridtjof Nicklas, das…