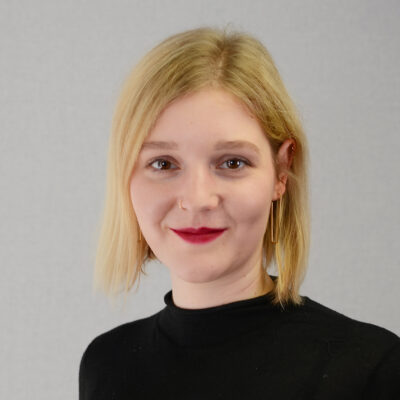 Landlover: Rieke grew up on a farm and still loves to jump on a tractor whenever she can.
Unbelievable? But it's true!
Rieke gets people on multiple levels. A natural extrovert, she loves to connect one-on-one; having studied psychology to masters level, she is also fascinated by how we interact in communities and through politics. These enthusiasms make her a natural fit for her role as Research Executive at Point Blank, where she relishes understanding people's needs and desires, and enjoys engaging her analytical mind in her research projects. Having grown up in the countryside and studied in small towns, Rieke has thrown herself into big city life. Where previously she might enjoy the great outdoors, now she crams into a Berlin fitness studio for "techno cycling" sessions – and she wouldn't have it any other way!