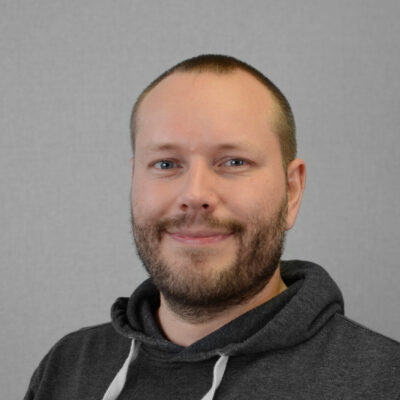 Martial Artist: Not content with holding down multiple jobs, Manuel also does kickboxing in his spare time, and teaches a weekly class in it.
Unbelievable? But it's true!
Manuel could just as well be called the Questioner in Chief. He's been at the forefront of Point Blank's work with new media for years, as our resident filmmaker. These days he's just as likely to be exploring Virtual Reality, or taking inspiration from board games, in his quest to make our research and communication as effective and engaging as possible. Manuel is the person his colleagues come to when they need an original solution to a problem, or want to be challenged to see things differently. This spirit of inquiry extends beyond Point Blank: Having studied Media Studies, Manuel continues to lecture academically, and also keeps busy as a freelance filmmaker and editor, favoring projects that challenge and expand his knowledge.