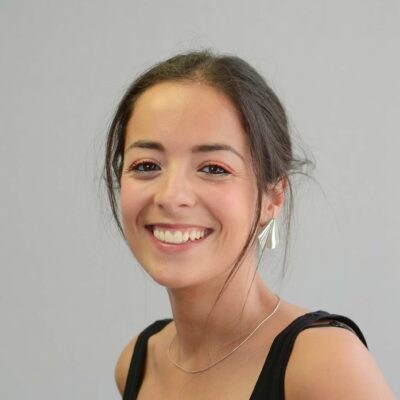 Surf's Up: No stranger to the beach, Dalila is able to surf at a professional level.
Sounds true? But it's a lie.
Some say that the Portuguese are poets, feeling their way through life, while the Germans are philosophers, preferring to think and analyze. Born in Portugal before moving to Germany as a child, Dalila is a bit of both. The two attitudes combine in her approach to design: when studying for her masters, she brought her German curiosity to bear on the Portuguese term "saudade," finding ways of visualizing this untranslatable emotion. At Point Blank, she helps bring research findings to life. She loves throwing herself into ambitious projects, but also knows how to live the good life - which isn't too difficult in the beautiful city of Aveiro, where she spends much of her time.