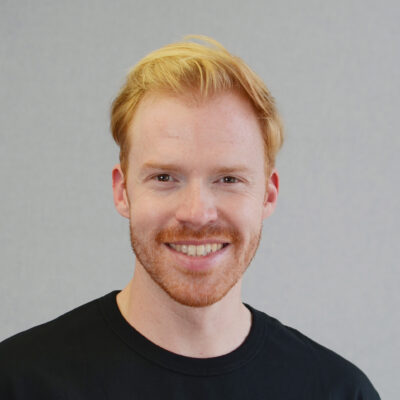 Yo-Pro: A lot of us are Yogis, but Andreas takes it to the next level and can lift from a squad to a headstand
Unbelievable? But it's true!
After studying Cultural Anthropology with a focus on Science & Technology Studies and Urbanism, Andreas made his way to Point Blank, where he has applied his craft to qualitative research and innovation work.
As our resident foresight expert, Andreas combines his ethnographic perspective with an ambition to build pathways to the future. Trends are not there to be read and thought about, they are there to be experienced. So why don't you let Andreas and his team take you on a fully immersive experience safari - where you'll get to know cutting-edge technologists, nerdy startups, social and environmental entrepreneurs and scientific experts - talking about their cutting-edge work. And while you profit from Andreas' knack for finding the best restaurants and bars in town, you might find that you're also sparking some seriously cool future-shaping business ideas.