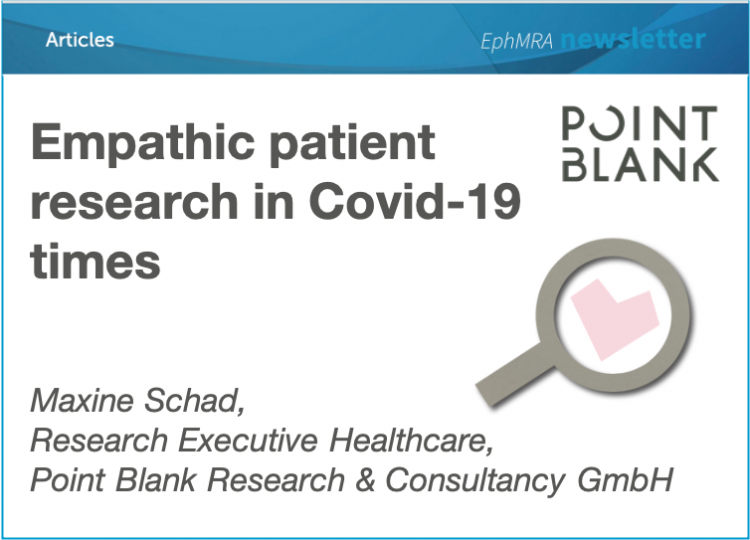 Empathische Patientenforschung in Coronazeiten
In News, Publication
Nun ist die qualitative Marktforschung schon seit einem Jahr auf digitale Forschungsformate angewiesen und das erfordert mehr denn je einen besonderen und vor allem einfühlsamen Umgang mit Patient*innen.
Wir sind davon überzeugt, dass digitale Patientenforschung nicht nur genauso gut realisierbar ist, sondern richtig umgesetzt sogar empathischer und näher an Patient*innen sein kann, als eine förmliche Studiosituation. Mehr erfahren Sie in unserem aktuellen EphMRA Newsletter Artikel.

We play – and win! Im Zuge der Best-of-Image Studie 2020/21 von marktforschung.de wurde Point Blank erneut als Smaller Agency…

Back in April, when the global lockdown experience was still new and strange to everyone, we collectively and individually saw…

Bereits zu Beginn der Corona Krise und des allgemeinen Kontaktverbots entstanden Studien, die sich mit den großen gesellschaftspolitischen Herausforderungen beschäftigten.